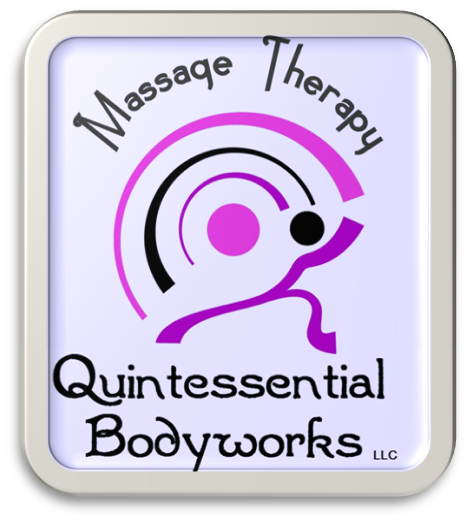 Quin-tes-sen-tial
[kwĭńtə-sĕńshəl]
adjective
•representing the perfect example of a class or quality


At Quintessential Bodyworks LLC we believe in providing our customers with the very best that massage therapy has to offer.
We are a husband and wife team with complementary professional strengths. We combine techniques and strokes from various styles of massage. This allows us to craft an individualized massage to address your particular needs.
We offer you:
your choice of custom blended essential oils in a pesticide-free Jojoba oil base.
the quality of a genuine Oakworks™ massage table.
the comfort of a heated visco-elastic memory foam pad and face cradle.
our commitment to ongoing study and certification to give you the most up to date massage techniques available.
Ask us about our free value added special.